Contact Information
The Outdoor Book Review Site is a non-profit site dedicated to disseminating information about the best in outdoor literature.  Wikipedia, the Internet's largest encyclopedia, links directly to our site as a reliable source on outdoor books and literature. The site is maintained and edited by Ron Watters.  
Questions about the site may be sent to the following address:  support@grc101.com
Submitting Books.  We do accept review books.  However, if possible, we suggest that you first enter the books in the National Outdoor Book Awards (NOBA). 
If you'd like to assure that we look closely at your book - or if it's not possible to enter your book in NOBA - you may send books directly to us.  However, there is no guarantee that we will review your book.  For review titles, we are looking for high quality:  well edited, well written, and interesting books.  We do not review all books that we receive.   Also, it should be pointed out that the editor and guest reviewers are volunteers.  No one is paid.
Books may be sent to:
Outdoor Book Reviews

1135 East Bonneville

Pocatello, ID 83201  USA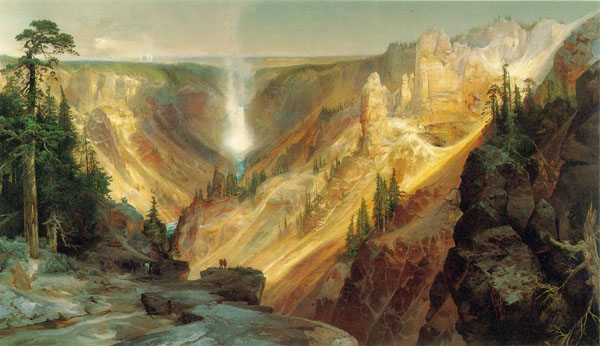 Thomas Moran: Grand Canyon of the Yellowstone
---