Best of the Year 2008
By Ron Watters
Best Books of 2008: Winners of the National Outdoor Book Awards and the following . . .
Besides the NOBA winners, I would add one additional book to the Best
Books of 2008 .  .  .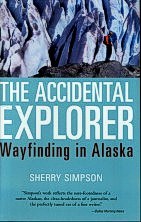 The Accidental Explorer: Wayfinding in Alaska  By Sherry Simpson.  Sawquatch Books, Seattle, WA  ISBN 9781570615375
This a literate and insightful collection of outdoor writings by an outstanding Alaskan author.
In ten wonderfully done articles, Sherry Simpson takes us along on a series of Alaskan adventures: kayaking in Glacier Bay, running the Copper River, hiking from Circle to Fairbanks, sailing around Admiralty Island, and more. 
Simpson fully admits that she's not a super outdoorswoman, often poking fun at herself, giving the book a lighthearted and comforting appeal.  An indication of what might be lying ahead before one reads the book is the way she titled the Glacier Bay chapter:  "A Nuisance to Myself and Others." 
Humility and humor aside, she is very much an acute observer, quite handily offering up some of the best personal renderings of life in the wild--and civilization--that this reviewer has come across. Simpson is a gifted writer and a breath of fresh air in outdoor writing.  This is clearly one of those books that you must read.
Amazon.com:  More Information or Purchase
Here are two other Books that didn't quite make the best of the best list, but, nonetheless, I found as very good reads.  They include . . . .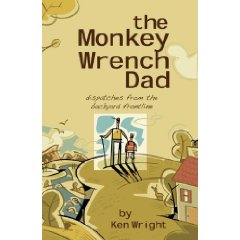 The Monkey Wrench Dad  By Ken Wright.  Ravens Eye Press LLC, ISBN 9780981658407.
Nicely executed, environmentally frank, and imbued with a reverence and love for the landscape, The Monkey Wrench Dad consists of 40 essays on family travels and adventures in the Colorado Plateau country.
Amazon.com:  More Information or Purchase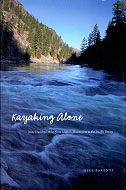 Kayaking Alone  By Mike Barenti.  University of Nebraska Press, Lincoln. ISBN 9780803213821.
Kayaking Alone is journalist Mike Barentis's account of a two-month, nine-hundred mile solo kayak journey.  Barenti follows Idaho's Salmon River to the Snake and then to the Columbia River eventually arriving at the Pacific Ocean.  Along the way, we learn of the rivers' ecology, history, politics and the plight of the salmon.
Amazon.com:  More Information or Purchase
Links to the Best Books of Other Years:  See List
---