Reviews of the Winners of the 
National Outdoor Book Awards (NOBA)
The most important book award program in the outdoor field is the National Outdoor Book Awards.  Primarily, awards are given to newly published books, but the program also recognizes past works of unusual importance through a special award called the Classic Award. Program sponsors include the National Outdoor Book Awards Foundation, Association of Outdoor Recreation and Education, and Idaho State University. 
The current winners, listed by award category, are found below:
History-Biography Category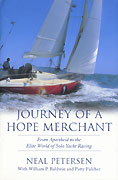 Winner.  Journey of a Hope Merchant:  From Apartheid to the Elite World of Solo Yacht Racing.  By Neal Petersen with William P. Baldwin and Patty Fulcher.  University of South Carolina Press, Columbia, SC.  ISBN 1570035644.
This is the story of Neal Petersen, a black South African who overcomes physical disability and the humiliation of apartheid to compete in one of the most dangerous of all sports: solo sailing around the globe.  While many of his well-heeled fellow competitors sail in the latest technological marvels, Petersen builds his own yacht, scrounging supplies and materials.  Without enough money to install electronic navigation equipment, he sails off on his first race with a sextant that he hasn't yet learned how to use.  From then on it's all adventure.  His account of approaching Cape Horn and surviving a vicious night of 150-foot waves and multiple knockdowns is as thrilling as it gets.  Quite simply, this is a wonderful story of the sea, and one man's hope, determination, and joy for life.
Amazon.com: More Information or Purchase
---
Outdoor Literature Category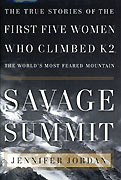 Winner.  Savage Summit:  The True Stories of the First Five Women who climbed K2, the World's Most Feared Mountain.  By Jennifer Jordan.  William Morrow, New York.  ISBN 0060587156
Savage Summit is a brilliantly written account which follows the lives of five women who climbed K2.  Shifting through hours of interviews and written materials, Jennifer Jordan weaves together a riveting tale of adventure, ambition, love and tragedy.  This book is so well written that it reads like a novel.  Mark these words:  Savage Summit is destined to assume an honored place among some of the best climbing books ever written.
Amazon.com: More Information or Purchase
---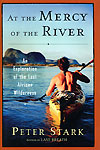 Honorable Mention.  At the Mercy of the River:  An Exploration of the Last African Wilderness.  By Peter Stark.  Ballatine Books, New York. ISBN 0345441818
At the Mercy of the River easily could have been standard outdoor fare, a simple chronicle of descending an African river.  But master story teller Peter Stark serves up something far more satisfying: an inward journey.  The outward journey a is trip down Mozambique's Lugend River, but the river turns out to be more difficult than anyone had imagined, and the party finds themselves pushed to the limits.  Using his descriptive prowess, Stark captures the heart-thumping anxiety, the building tension between party members, and his own dark uncertainties.
Amazon.com: More Information or Purchase
---
Natural History Literature Category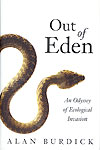 Winner.  Out of Eden: An Odyssey of Ecological Invasion.  By Alan Burdick.  Farrar, Straus and Giroux, New York.  ISBN 0374219737
Combining exhaustive research and an engaging and lyrical writing style, author Alan Burdick explores the ecological minefield of exotic, non-native species.  We zig and zag through that minefield from Hawaii to Guam to San Francisco to Alaska, following the work of scientists in the new field of invasion biology.  What we learn in the end is unsettling: nature herself may pose the greatest threat to the future of our planet.
Amazon.com: More Information or Purchase
---
Outdoor Classic Category
Life-time Achievement Recognition.  Farley Mowat for Sea of Slaughter, Never Cry Wolf and other works.  (Sea of Slaughter.  By Farley Mowat.  Stackpole Books, Mechanicsburg, PA.  ISBN 0811731693.)  Note: Never Cry Wolf and other Mowat books are available from a variety of publishers.
This year, with the submission of Sea of Slaughter by Stackpole Books, the judges decided to take the opportunity to honor Farley Mowat for a lifetime of work of writing about the outdoors.  Mowat's most well known, and perhaps most far reaching, book is Never Cry Wolf.  First written in 1964, Never Cry Wolf is often credited with helping change the public's image of wolves as wanton killers.  Now several decades later, the wolf is seen correctly as an integral part of the wild environment, contributing to the balance between prey and predator.
      In Sea of Slaughter, Mowat centers on the marine environment of the North Atlantic coast from Labrador to Cape Cod.  Backed up by extensive research, he documents the years of human exploitation and the resulting decimation of coastal sea life.  At the end of the book, Mowat offers one glimmer of hope.  He sees small signs that we are making progress towards protecting sea life.  "We may succeed," he writes "in making man humane . . . at last.  And then the Sea of Slaughter may again become a Sea of Life."  Let us hope that Mowat's wish may some day come to pass.
Amazon.com: More Information or Purchase
---
Design /Artistic Merit Category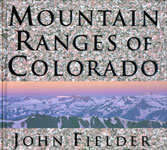 Winner.  Mountain Ranges of Colorado.  Photographed and Written by John Fielder.  Designed by Mark Mulvany.  Westcliffe Publishers, Englewood, CO.  ISBN 1565794966 
This is a magnificent book!  Mountain Ranges of Colorado is a milestone in the art of mountain photography.  It's also a labor of love, the culmination of fifteen years of dedicated photographic exploration throughout the mountains of Colorado.  Everything about this book is impressive from the solid cover which resembles a smooth piece of Rocky Mountain granite, to its cohesive and intelligent design, to John Fielder's masterful photography. 

Amazon.com: More Information or Purchase
---
Children's Category
Winner. The Little Green Island With a Little Red House:  A Book of Colors and Critters.  By Sharon Lovejoy.  Down East Books, Rockport, ME.  ISBN 0892726733
"On a little green island, stands a little red house, with a little orange cat, a little gray mouse . . . ."  So begins, Sharon Lovejoy's gem of a children's book about colors and critters.  Written for young children, ages three and older, Lovejoy uses tender rhyme, playful fonts, and wondrous illustrations to introduce a bestiary of creatures inhabiting homes, yards, fields and woods.  It's certain to excite and delight all young budding naturalists.
Amazon.com: More Information or Purchase
---
Honorable Mention.  The Leaf Man.  By Lois Ehlert.  Harcourt, New York.  ISBN 0152053042
In this warm and radiant book full of fall colors, we follow the travels of Leaf Man -- who, incidentally, just happens to reside in a nearby pile of leaves.  He goes tumbling away, past pumpkins and winter squash and lakes and rivers.  Children will love to follow along on the journey and point out all the colorful leaves they see on the way.  For ages 4 to 8.
Amazon.com: More Information or Purchase
---
Nature and the Environment
Winner.  Sea Turtles:  A Complete Guide to their Biology, Behavior and Conservation.  By James R. Spotila.  The John Hopkins University Press, Baltimore.  ISBN 0801880076

It won't take long:  open this new, beautifully produced book, you'll find yourself hopelessly caught up in the life of sea turtles.  Why is this book so captivating?  The photography for one.  It's simply divine.  And so is the accompanying text.  Author James Spotila is a marine biologist who has spent his career studying these magnificent creatures of the sea, and he writes with authority, spirit and passion.
Amazon.com More Information or Purchase
---
Nature Guidebook Category

Winner.   Snakes of the Southeast.  By Whit Gibbons and Mike Dorcas.  The University of Georgia Press, Athens, GA.  ISBN 0820326526 
Snakes of the Southeast is an eye-catching new nature guidebook melding good descriptive writing, a dapper design and strikingly crisp photographs.  The 52 species of snakes found in the southeast are fully covered:  size charts, distribution maps, key identifiers, habitat descriptions.  It's all there in one very nicely wrapped package.
More Information or Purchase: Amazon.com
---

Honorable Mention.  Nature's Strongholds: The World's Great Wildlife Reserves.  By Laura and William Riley.  Princeton University Press, Princeton.  ISBN 0691122199
This 672-page tome is a guide to some of the wildest, most wildlife-filled places on earth.  It was a massive undertaking, but writers and conservationists, Laura and William Riley were up to the task and brought it off with aplomb.
More Information or Purchase: Amazon.com
---
Instructional  Category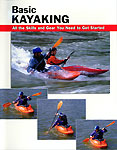 Winner.  Basic Kayaking:  All the Skills and Gear You Need to Get Started.  By Wayne Dickert and Jon Rounds.  Photographs by Skip Brown.  Illustrations by Roberto Sabas.  Stackpole Books, Mechanicsburg, PA.  ISBN 9780811732109
Once again Stackpole Books scores a winner with their series on basic outdoor skills.  The photographs, creative design, and clear and understandable text combine to make this book a marvelous introduction to the exciting sport of whitewater kayaking.
More Information or Purchase: Amazon.com
---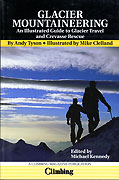 Winner. Glacier Mountaineering:  An Illustrated Guide to Glacier Travel and Crevasse Rescue.  By Andy Tyson.  Illustrated by Mike Clelland.  Edited by Michael Kennedy.  Climbing Magazine, Carbondale, CO.  ISBN 1893682129 
Without a doubt, this is a reliable and straightforward instructional text covering the knowledge and skills necessary for safe glacial travel.  Its real strong point is the accompanying illustrations by Mike Clelland: delightfully whimsical but remarkably clear and understandable.
More Information or Purchase: Amazon.com
---
Outdoor Adventure Guidebook Category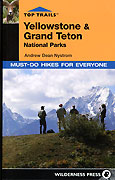 Winner.  Top Trails Yellowstone and Grand Teton National Parks.  By Andrew Dean Nystrom.  Wilderness Press, Berkeley.  ISBN 089997368X 
If this year's winner of the Guidebook Category is any indication, Top Trails are top notched guidebooks.  Top Trails Yellowstone and Grand Teton National Parks is a guidebook with a lot of moxie.  It's exceedingly well organized.  The maps are uncluttered and easy to use.  And introductory charts help you identify suitable trails.  In addition to the book's smart design, Andrew Dean Nystrom has done a splendid job of researching and writing about the trails.

More Information or Purchase: Amazon.com
---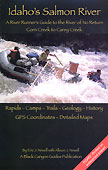 Honorable Mention.  Idaho's Salmon River: A River Runner's Guide to the River of No Return.  By Eric J. Newell and Allison J. Newell.  Black Canyon Guides, Logan, UT.  ISBN 0976671700 
This is a marvelously unpretentious compact guide to running the rapids of the famous River of No Return.  Included are maps, GPS coordinates, camp locations, schematics of major rapids and plenty of helpful hints.  Plus, it's waterproof and just the right size to slip under a life jacket.

More Information or Purchase: Amazon.com
---
Honorable Mention.  Red Rock Canyon: A Climbing Guide.  By Roxanna Brook and Jared McMillen.  The Mountaineers Books, Seattle.  ISBN 0898864860
There is none more complete.  This guidebook to the famous Red Rocks climbing area, 30 minutes from Las Vegas, is fittingly produced and remarkably comprehensive with over 1,500 routes described

More Information or Purchase: Amazon.com
End of Listing
---