Reviews of the Winners of the 
National Outdoor Book Awards (NOBA)
The most important book award program in the outdoor field is the National Outdoor Book Awards.  Primarily, awards are given to newly published books, but the program also recognizes past works of unusual importance through a special award called the Classic Award. Program sponsors include the National Outdoor Book Awards Foundation, Association of Outdoor Recreation and Education, and Idaho State University. 
The current winners, listed by award category, are found below. For previous years' winners, see: NOBA Past Winners
History/Biography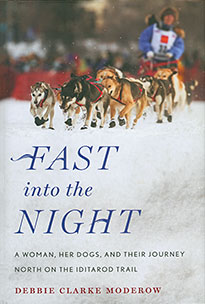 Winner. Fast Into the Night:  A Woman, Her Dogs, and Their Journey North on the Iditarod Trail.  By Debbie Clarke Moderow.  Houghton Mifflin Harcourt, Boston.  ISBN 978054448412
In this beautifully written and moving account, Debbie Moderow whisks you away on a dogsled across Alaska.  Her interest in dogs began quite innocently when a friend gave their family a "retired" sled dog by the name of Salt.  Salt came just at a perfect time, helping Moderow recover from the depression following a second miscarriage.  The family took in more dogs, and in a roundabout way, Moderow ended up entering Alaska's famous Iditarod race.  There's adventure, of course, and plenty of it on the thousand-mile Iditarod trail, but what makes this book so appealing is the connection between Moderow and her dogs.  We come to learn their names, their personality quirks, and the warmth and love that she shares with each of them. 
Amazon.com: More Information or Purchase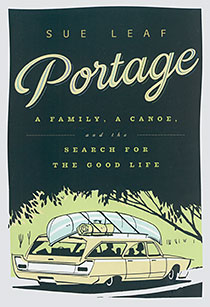 Honorable Mention.   Portage: A Family, a Canoe and the Search for the Good Life.  By Sue Leaf.  University of Minnesota Press, Minneapolis.  ISBN 9780816698547
Sue Leaf knows her way around a canoe, but what's even better from our standpoint is that she is a gifted story teller.  In this collection of writings spanning 35 years, Leaf takes ordinary canoe trips and brings them alive.  Weaving the stories around family life, and natural and cultural history, her trips range from her home state of Minnesota to Canada to the bayous of Louisiana.  Yes, it is all about the good life, and one that Leaf has captured so well.
Amazon.com: More Information or Purchase
Natural History Literature
Winner. A Sea of Glass:  Searching for the Blaschkas' Fragile Legacy in an Ocean at Risk.  By Drew Harvell.  University of California Press, Oakland, CA.  ISBN 9780520285682
They were very old, created in the mid 1800's, but they were absolutely exquisite.  Stored away in a Cornell University warehouse for years, they were glass replicas of marine invertebrates, the spineless creatures of the sea.  They had been created by the great glass flower artists Leopold and Rudolf Blaschka of central Europe.  The delicate replicas were so life-like that upon first seeing them author Drew Harvell was mesmerized by their beauty.  As a professor of evolutionary biology, Harvell was well acquainted with the invertebrates, and she began to wonder if man's activities in connection with the ocean have had any effect on the populations of animals represented by Blaschkas' replicas.  That sets Harvell off on a journey of discovery, one in which you become an eyewitness, as she dives into the mysterious depths of the seas.
Amazon.com: More Information or Purchase
History/Biography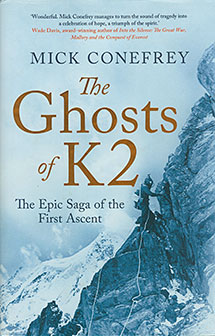 Winner. The Ghosts of K2: The Epic Saga of the First Ascent.  By Mick Conefrey.  Oneworld Publications, London.  ISBN 9781780745954
Of all the highest mountains in the world, K2 ranks among the most difficult and dangerous.  It's not only the peak's rarified air and exposed flanks that are responsible for its reputation, but violent storms can suddenly materialize, trapping climbers for days on end.  Using newly available source materials and interviews with surviving team members of past expeditions, author Mick Conefrey skillfully re-constructs a vivid and gripping history of the mountain.
Amazon.com: More Information or Purchase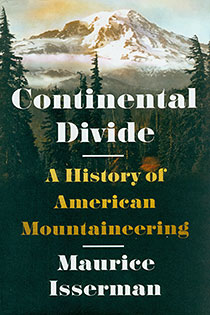 Honorable Mention.  Continental Divide: A History of American Mountaineering.  By Maurice Isserman.  W. W. Norton, New York.  ISBN 9780393068504
There are several comprehensive historic works on American mountaineering and climbing, but Maurice Isserman ups the ante with this book.  Part of the book's appeal is the way he approaches the subject, deftly blending notable achievements in the climbing world with social and cultural history.  Works such as this can easily drag after the first couple of chapters, but not this one.  Isserman has a lively and engaging writing style which holds one's attention and keeps the pages turning.
Amazon.com: More Information or Purchase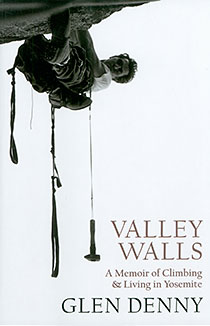 Honorable Mention.  Valley Walls: A Memoir of Climbing & Living in Yosemite.  By Glen Denny.  Yosemite Conservancy. Yosemite National Park.  ISBN 9781930238633
They were an unkempt bunch.  Some of them went days on end without bathing.  They were the denizens of that notorious campground in Yosemite called Camp 4 who pioneered the techniques and equipment of modern day big wall climbing.  In the 1960's, author Glen Denny was there, taking many of the era's iconic photographs and making some of his own notable first ascents.  Valley Walls is his engrossing and memorable story of those raucous days.
Amazon.com: More Information or Purchase
Design and Artistic Merit
Winner. The Living Bird: 100 Years of Listening to Nature.  Photography by Gerrit Vyn.  Design by Jane Jeszeck. Essays by Scott Weidensaul, Lyanda Lynn Haupt, John W. Fitzpatrick, and Jared Diamond.  Mountaineers Books (Seattle) in conjunction with The Cornell Lab of Ornithology (New York).  ISBN 9781594859656
From one of the leading ornithology labs comes a book with extraordinary design and breathtaking imagery.  Within the pages of this elegant book, master photographer Gerrit Vyn and leading naturalists, explore the fascinating world of birds.   It's not just Vyn's accomplished photography — though the book could stand alone on Vyn's art alone — it is also filled with up-to-date facts, and insightful and satisfying writing.  This is a superior production in every respect.  If you have just one book on birds in your library, you can't make a better choice than this one.
Amazon.com: More Information or Purchase
Winner.  Yosemite in the Fifties: The Iron Age.  Design by Tom Adler and Evan Backes.  Photo Editing by Dean Fidelman.  Edited by John Long.  Patagonia Books, Ventura, CA.  ISBN 9781938340482
Two words come to mind in describing this handsomely done, large format book: visual celebration.  What it celebrates are the highly inventive years of the 1950's when climbers in Yosemite pushed the boundaries of what was possible, all the while experimenting and creating new tools of the trade.  The photos are drawn from a wide variety of original sources and fit comfortably into the book's crisp graphic design.  Enhancing the overall appeal of the book is the inclusion of classic writings authored by climbers of the time period.  All in all, it's a striking work which captivates from the first page all the way to the last thought-provoking photograph on the back cover. 
Amazon.com: More Information or Purchase
Honorable Mention.  Todd and Brad Reed's Michigan: Wednesdays in the Mitten.  Photography by Todd & Brad Reed.  Design by Todd & Brad Reed, Sarah Genson and Rachel Gaudette.  Cover by Misty Reed.  Todd & Brad Reed Photography, LCC., Ludington, MI.  ISBN 9781495152139.
Page through this book and you'll be immediately impressed:  both with its beauty and its size.  It is large, larger than typical large format books.  That's because the father and son team of Todd and Brad Reed deserve an expansive canvas on which to display their art.  Within the book's covers are a series of stunning photographs that were taken on every Wednesday throughout a one year period.  This is photographic virtuosity of the highest order and a compelling tribute to the state of Michigan
Only available from: Todd and Brad Reed's Photography
Nature and the Environment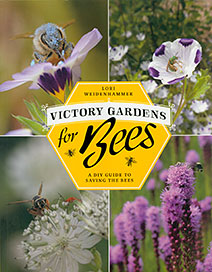 Winner. Victory Gardens for Bees: A DIY Guide to Saving the Bees.  By Lori Weidenhammer.  Douglas & McIntyre, Madeira Park, BC.  ISBN 9781771620536
During World War I and II, many people planted "victory gardens."  It was way in which individuals could help the war effort by supplementing their country's food supply.  In this splendidly designed and photographed book, Lori Weidenhammer suggests that victory gardens are again necessary, but for a different reason: to help resolve the shortage of forage and shelter faced by bees.  The book serves as an instructional guide — text, graphics and photographs perfectly meshing together — describing how anyone, even with limited space, can create their own sanctuary for bees. 
Amazon.com: More Information or Purchase
Children's Category
Winner. Chasing at the Surface:  A Novel.  By Sharon Mentyka.  WestWinds Press/Graphic Arts Books, Portland.  ISBN 9781943328604
In this 220-page novel for young adults, 12-year old Marisa's world is thrown into confusion when her mom leaves on a mysterious trip.  A school science project monitoring a pod of whales helps take her mind off her worries.  As Marisa learns more about whales, she begins to understand the delicate life-and-death balance facing these creatures of the deep.  Her interest and passion for the whales grows, but events take a turn for the worse when the whales become trapped because of human activity.  The story comes to a climax as Marisa plays a role in helping the whales escape back into the wild, and her mother returns and reveals a long held secret.
Amazon.com: More Information or Purchase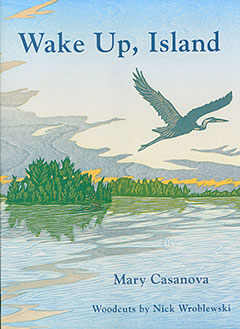 Honorable Mention.  Wake Up, Island.  By Mary Casanova.  Woodcuts by Nick Wroblewski.  University of Minnesota Press, Minneapolis.  ISBN 9780816689354
If you're looking for the perfect book to read aloud to young children, look no further.  The story is about the natural world coming awake in the early morning: the sun peeking above the horizon, pine trees stretching,and deer rising from their grassy beds.  Wake Up, Island is a joy to read with its fun word play and animal
sounds — like:  squirrels chattering chitter-chee and chickadees calling dee dee dee.  Nick Wroblewski's gorgeous woodcuts are the icing on the cake and will have children wide-eyed and eager to point out their favorite creatures.
Amazon.com: More Information or Purchase
Classic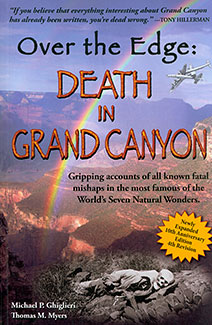 Winner. Over the Edge: Death in Grand Canyon.  By Michael P. Ghiglieri and Thomas M. Myers.  Puma Press, Flagstaff, AZ.  ISBN 9780984785803
Originally published in 2001, Over the Edge has since sold well over a quarter million copies.  Meticulously researched, it categorizes fatalities and near misses into several groupings including falls, flash floods, river running accidents, and freak mishaps such as lightning and rock falls.  Yes, it is fascinating reading — if somewhat chilling, especially if you happen to be hiking or boating in the Grand Canyon area while reading it.  But its true value lies in the authors' thoughtful analysis of accidents and their causes — most of which, we learn, are preventable and occur again and again.  There's no such thing as perfect safety in the desert and canyon environment, but by learning from exceptional works as this one, we can certainly tip the odds in our favor. 
Amazon.com: More Information or Purchase
Nature Guidebooks
Winner. Mushrooms of the Northeast: A Simple Guide to Common Mushrooms.  By Teresa Marrone and Walt Sturgeon.  Adventure Publications, Cambridge, MN.  ISBN 9781591935919
There's a lot to like about this small guide, starting with its size — it will fit easily in the pocket of a pack for use in the field.  The book is nicely organized into sections by the mushroom's shape for ease of identification.  Safety is front and center throughout, and that's underscored with the two most important categories leading off the identification chapters:  edible and toxic mushrooms.  Moreover, from start to finish the authors are careful to point out when an edible mushroom might be confused with a toxic one.  Written in a straightforward, no-nonsense style, this is the right book for aspiring mushroomers.
Amazon.com: More Information or Purchase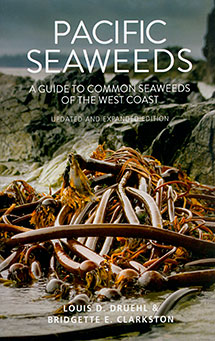 Honorable Mention.  Pacific Seaweeds:  A Guide to the Common Seaweeds of the West Coast.  By Louis D. Druehl and Bridgette E. Clarkston.  Harbour Publishing, Madeira Park, BC.  ISBN 9781550177374
If you've ever wondered about the names of seaweeds that have washed up on shore, this is the guide to reach for.  Of the several methods employed by the authors to aid your identification efforts, one of the most clever is the way seaweeds are photographed.  The book often portrays a seaweed held in a hand or draped over a finger.  That not only helps provide size perspective but it also personalizes the process of identifying it.  It's what you would see when holding a specimen in your own hand.  What plainly comes through in this book is that the authors are enthusiastic and passionate about these plants of the sea.  They've even included an extra treat for your culinary pleasure: a series of sea vegetable recipes.  Bon appétit!
Amazon.com: More Information or Purchase
Outdoor Adventure Guidebooks
Winner. Hiking Acadia National Park: A Guide to the Park's Greatest Hiking Adventures.  By Dolores Kong and Dan Ring.  Falcon Guides, Guilford, CT.  ISBN 9781493016617
There's nothing like Maine's Acadia National Park.  From its shoreside walks to the commanding view from the highest mountain on the Atlantic seaboard, it's a place that inspires and regenerates the soul.  One nice feature to Dolores Kong and Dan Ring's guidebook is the way they have organized hikes according to interest: best hikes for great views, or hikes for children, or dogs, history buffs, peak baggers, or ocean lovers.  It's all there in one compact package with thoughtful design, clear maps, and straightforward trail descriptions.
Amazon.com: More Information or Purchase
Instructional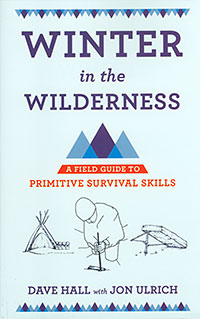 Honorable Mention. Winter in the Wilderness:  A Field Guide to Primitive Survival Skills.  By Dave Hall with Jon Ulrich.  Cornell University Press, Ithaca, NY.  ISBN 9780801479953
There's nothing fancy here.  No frills.  No colorful graphics.  How best to describe it?  It's is like having a conversation with Northeastern survival expert Dave Hall.  You ask a question and Hall responds with his thoughts.  He might explain the finer points of building a fire (which he demonstrates using what he calls a "fire burrito").  Or he might offer his opinion on the pros and cons of different snow shelters.  It's informal, unaffected, and plain good advice.
Amazon.com: More Information or Purchase
[End of Current Winners]
Previous Years' Winners of the National Outdoor Book Awards
Click on the desired year below:
(For years prior to 2005: NOBA Listings)
---